When:
January 21, 2019 @ 12:00 pm – 8:00 pm
2019-01-21T12:00:00-08:00
2019-01-21T20:00:00-08:00
Where:
World Beat Center
2100 Park Blvd
JOIN US FOR 30th ANNUAL MULTICULTURAL MARTIN LUTHER KING JR DAY CELEBRATION.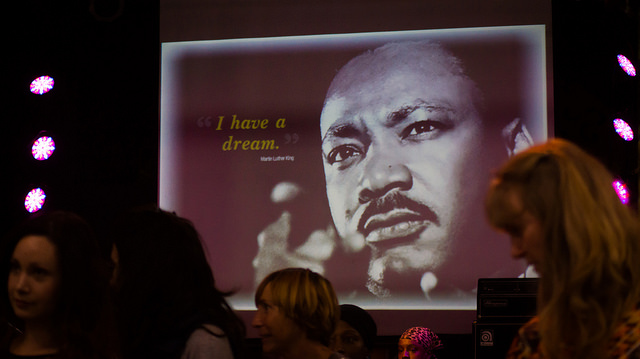 Date: Monday, January 21st, 2019
More Info: 12PM / FREE/ Family Event
FEATURING
INTL ARTIST LINE UP TBA
NATIVE AMERICAN CEREMONY
DANZA AZTECA
WEST AFRICAN DANCE
AFRO-CUBAN PERCUSSION AND DANCE
MIDDLE EASTERN BELLY DANCE
HIP HOP PERFORMANCE BY JUNKYARD DANCE CREW
AND MORE!
OUTDOOR CULTURAL ARTS & CRAFT VENDORS
MARKETPLACE
~ONEWORLD CAFE~ VEGETARIAN FOOD
Martin Luther King Jr. was born on January 15, 1929, in Atlanta, Georgia. King, both a Baptist minister and civil-rights activist, had a seismic impact on race relations in the United States, beginning in the mid-1950s. Among many efforts, Kind headed the SCLC. Through his activism, he played a pivotal role in ending the legal segregation of African-American citizens in the South and other areas of the nation, as well as the creation of the Civil Rights Act of 1964 and the Voting Rights Act of 1965. King received the Nobel Peace Prize in 1964, among several other honors. King was assassinated in April 1968, and continues to be remembered as one of the most lauded African-American leaders in history.