When:
March 18, 2014 @ 6:30 pm – 6:30 pm
2014-03-18T18:30:00-07:00
2014-03-18T18:30:00-07:00
Where:
WorldBeat Center
2100 Park Boulevard
San Diego, CA 92101
USA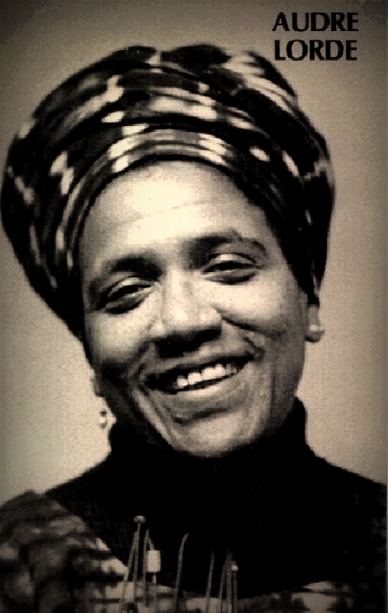 http://worldbeatculturalcenter.memberlodge.com/ViewEvent.ashx?eventId=865721
WorldBeat Center Presents
AUDRE LORDE DAY – Film Presentation about the Life of Audre Lorde "The Berlin Years"
Tuesday, March 18th
Doors 6:30PM
Free Community Event!
Featuring
Spoken Word, Music
Audre Lorde-Poet, Essayist, and Novelist, Feminist
A self-described "black, lesbian, mother, warrior, poet," 2012 marks the 20th anniversary of Audre Lorde's passing, the acclaimed Black feminist lesbian poet and activist. Throughout the 70s and 80s, Lorde's incisive writings and speeches defined and inspired the women of color, feminist and LGBT social justice movements in the United States.
Lorde mentored and encouraged Black German women to write and publish as a way of asserting their identities, rights and culture in a society that isolated and silenced them, while challenging white German women to acknowledge their white
privilege. As Lorde wrote in her book Our Dead Behind Us: Poems, "It is not our differences that divide us. It is our inability to recognize, accept, and celebrate those differences."
AUDRE LORDE – THE BERLIN YEARS 1984 TO 1992 contains previously unreleased audiovisual material from director Dagmar Schultz's personal archive, showing Lorde on and off stage. With testimony from Lorde's colleagues, students and friends, this film documents Lorde's lasting legacy in Germany.