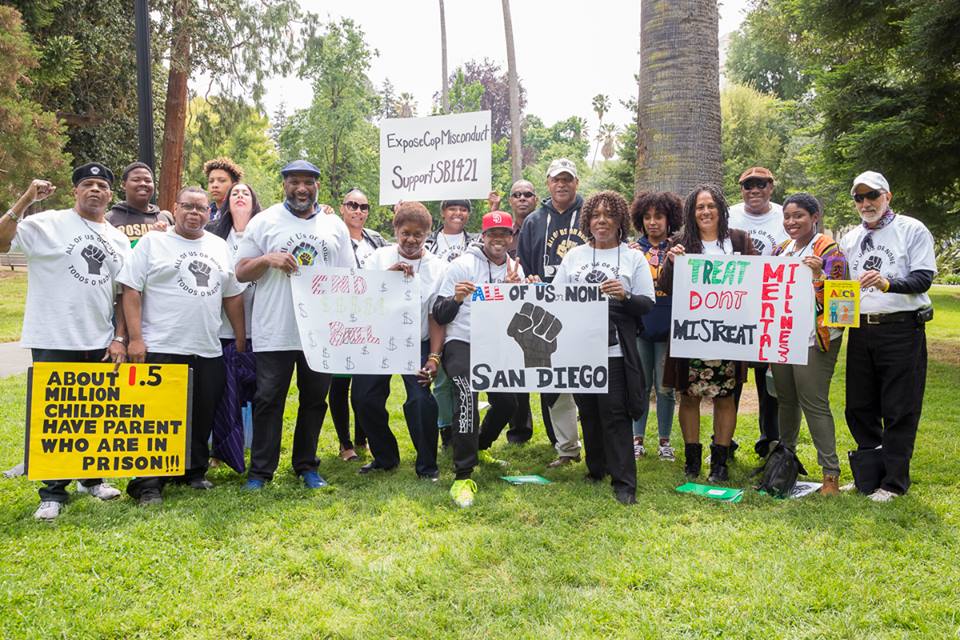 All of Us or None San Diego is a grassroots civil rights organization dedicated to eliminating institutional discrimination.
AOUON-SD will ADVOCATE for fundamental changes of the criminal justice system, and EDUCATE our community about the abuses those involved with the justice system face. Additionally, we will ELIMINATE discrimination by transforming public policy; we FACILITATE our successful reintegration into society and the unification of our families.
By hosting our monthly community meetings provides the opportunity to share discover some winning methods of mobilizing and collaborating for effective social economic change.
We gather publicly to introduce our initiatives or define pending legislation impacts. Asserting ourselves as prophetic leaders, responsible experts, and contributing members of our communities.