Escape the Zoo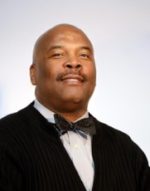 PlanNet Marketing has partnered with InteleTravel, the original at-home travel agency, recognized by every major travel supplier, including the best of the best resorts and hotel brands, cruise lines, vacation companies, car rental agencies and tour operators all over the world! As a PlanNet Marketing Rep, you will offer the InteleTravel home-based travel agent business opportunity to anyone who wants to turn a passion for travel into a flexible source of income and reward.
Human beings fall into 2 categories. The ones that have their crowns placed firmly on their heads, they do not entertain limitations, they reach out to grab and get. Whatever they set out to achieve, there's no stopping them. It's in the way they walk, the way they talk and the way they handle situations. They prey on opportunities and devour them. They have choices, they are FREE. They are not limited by circumstances, rather, they see them as stepping stones to greatness. They operate at the top of the pyramid. They are the KINGS of their individual JUNGLES. They are CREATORS.
In the second category, there are those that have been caged and dropped in a zoo, under the guise of a job, probably one that is just enough to pay the bills and keep that leaking roof over their heads, due to circumstances or whatnot. They are fed a goat, at the end of every month, they call it a "salary". They have no choice, no free will…They have suppressed potentials and unknowingly murder their inbuilt talents. They are at the bottom of the pyramid and so they become stepping stones which those people at the top, use to get to their destinations. They are the "ELDER CATS", mostly respected but taken for granted in their individual zoos.
Every lion has a King or Queen in him. If you remove that same zoo lion from the zoo and take him back to the jungle, he/she automatically resume their position as the King/Queen of the jungle. The zoo didn't take that away from them, it only suppressed it. The difference between humans and lions is that you can choose where you want to be, jungle or zoo? King or slave? Free or caged?
Send Message to listing owner
Escape the Zoo