Jah Jah Books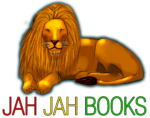 Jah Jah Jah books is an independent publishing company that encourages literacy in children and families by sharing the rich cultural heritage of storytelling.
Under the Jah Jah Books name, we publish non-fiction, historical fiction, fiction, poetry and picture books that span across the "motherland" and throughout the African diaspora.
Our Goal is to encourage children of color to become active readers.
Send Message to listing owner
Jah Jah Books