Monica Baylor Publishing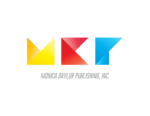 Monica Baylor Publishing specializes in:

Book Publishing
Web Design
Resumes/CV and Cover Letters
Leadership/ Team Building Consults
Business Plans

Monica Baylor Publishing is your go-to place as an author and professional.
What makes MBP different from other publishers?
Monica Baylor, is CEO and Founder of MBP. She is representative of individuals who aspire to be published authors and who are looking for a professional on their level and within reach, to make that dream a reality. Monica has over 20 years experience in literary writing, journalism, strategic communications, leadership management and web design. She has worked for Fortune 500 companies, handling everything from print and digital journalism, website design and maintenance, leadership consulting, payroll/human resources and strategic group dynamics consulting. Monica Baylor is a published journalist and author.
Monica Baylor Publishing specializes in:
Book Publishing
Web Design
Resumes/CV and Cover Letters
Leadership/ Team Building Consults
Business Plans
Send Message to listing owner
Monica Baylor Publishing