Sisterlocks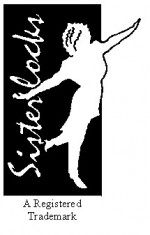 Sisterlocks is a trademark company that teaches a natural hair management system, markets a line of hair care products and teaches Sisterlocks practitioners how to run their own businesses.
Sisterlocks is a trademark company founded in 1993 by Dr. JoAnne Cornwell. The Home Office is in San Diego, California, and there are trained practitioners and Certified Training Associates in over 30 other states. The company has developed an innovative approach to marketing its natural hair care system to African American women. The company motto says it all: "Sisterlocks is not about a hairstyle, it's about a lifestyle." Sisterlocks invites women who are interested in self-empowerment and cultural self expression, to embrace a natural hair care system that is self-affirming and truly gorgeous.
The company has three divisions: hair services, training, and a product and accessories line. The Sisterlocks business philosophy is intended to enhance not only the self image of African American women, but also their self-awareness and their bottom line. For example, Sisterlocks uses innovative approaches when marketing its hair care system that have a strong emphasis on education and offers business opportunities to those inclined to become Certified Sisterlocks Consultants.
Send Message to listing owner
Sisterlocks