The Western Regional Diversity Conference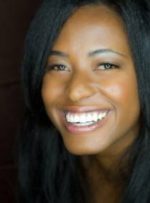 The Western Regional Diversity Conference
The Western Regional Diversity Conference focuses on increasing diversity in tech, entertainment, and entrepreneurship
The Western Regional Diversity Conference, appropriately nicknamed The Diversity Conference or WRDC, is a 501c(3) nonprofit organization comprised of grassroots developers, professionals, educators, entrepreneurs, and many others who share a common goal of inspiring, creating and facilitating inclusion and diversity into the workforce.
Utilizing forums such as pop-up events for networking, speaker series, workshops, social media, and of course our annual conference, it is our goal for the WRDC to becoming an innovative platform that provides linked learning support, especially to college students and young emerging professionals to help shape a better future for generations to come.
Our underlying mission is to promote Unification, Networking, Innovation, Talent Acquisition, Educational Enrichment among diverse groups throughout the Western United States and beyond.
Send Message to listing owner
The Western Regional Diversity Conference