When:
January 6, 2019 @ 7:00 am – 8:00 am
2019-01-06T07:00:00-08:00
2019-01-06T08:00:00-08:00
Where:
San Diego Convention Center
111 W Harbor Dr
San Diego
California 92101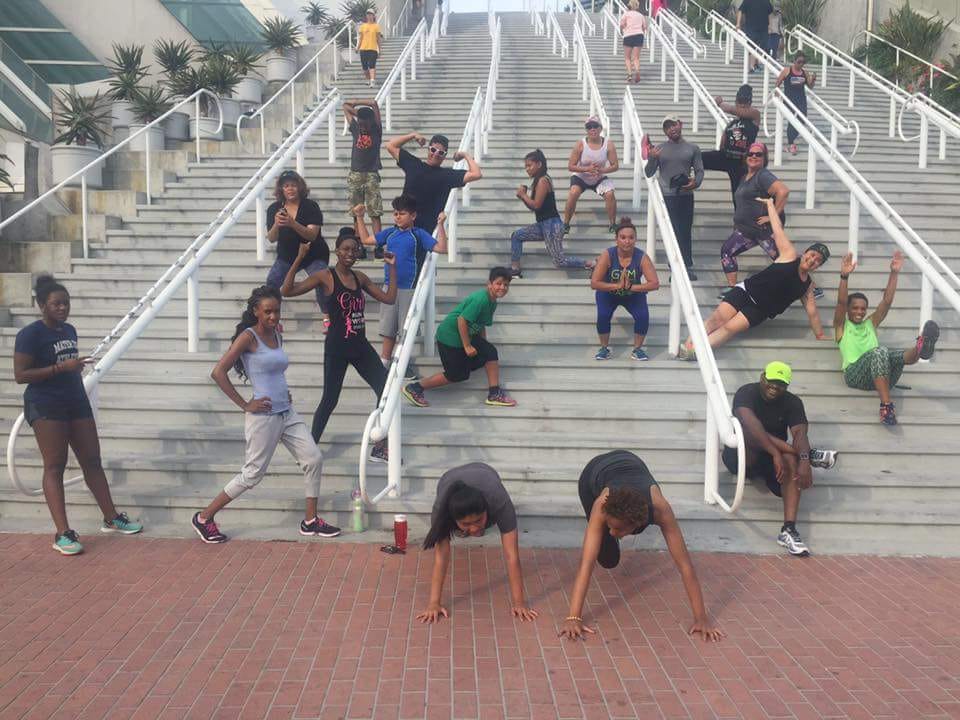 **BACK BY POPULAR DEMAND!!**
We haven't done this "in a minute" LET'S KICK OFF 2019 ON A HIGH NOTE!!!
Killer Stairs w/ Sirius Fitness! We are hitting up the Convention Center Stairs Sunday Morning at 7am! (Park Downtown for free near Gaslamp sign!)
1- We meet at the Convention Center Stairs!
2- We go Up and Down the Stairs 10 times (or whatever you can do!)
3- We add Push-ups, Squats, Wall-sits, etc. to the mix!
4- We have Fun!
5- Let's talk about our 2019 GOALS!
(Bring Water & a Towel)