When:
November 26, 2018 @ 7:00 pm – 9:00 pm
2018-11-26T19:00:00-08:00
2018-11-26T21:00:00-08:00
Where:
Lady A's Office
Lady A's Office 7317 El Cajon Boulevard
La Mesa
California 91942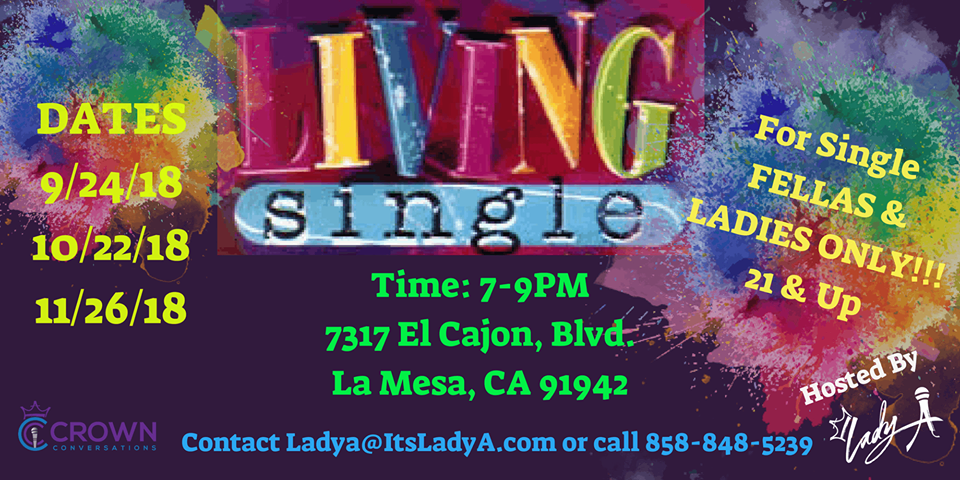 Let's Define Single…
Join Lady A in discussing life while being SINGLE… Let's talk about the positives and negatives of Living this Single life. This interactive discussion group is for SINGLE males and females age 21 and up. There are so many things that don't get addressed on a bigger scale when one is living single. This is the place for it. Let's talk dating, kids, marriage, life, and anything in between. This is not a bashing or complaining group and absolutely no gossiping will be tolerated. This is a private setting where we can discuss the matters of our Single Hearts. This is absolutely a NO JUDGEMENT ZONE!!! I look forward to meeting you all… Let's Talk!!!