Integral Hygienic Solutions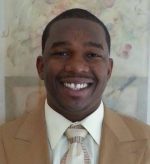 Integral Hygienic Solutions is a sanitation company that offers an antimicrobial coating service that reduces the growth of surface damaging bacteria and mold on treated surfaces.
Integral Hygienic Solutions offers an antimicrobial cleaning service that eliminates bacteria and viruses on treated surfaces for 1 year with a single application. Our service reduces cross contamination and provides a barrier of protection against microbes in between routine cleanings. Visit our website or give us a call to learn more.
Send Message to listing owner
Integral Hygienic Solutions