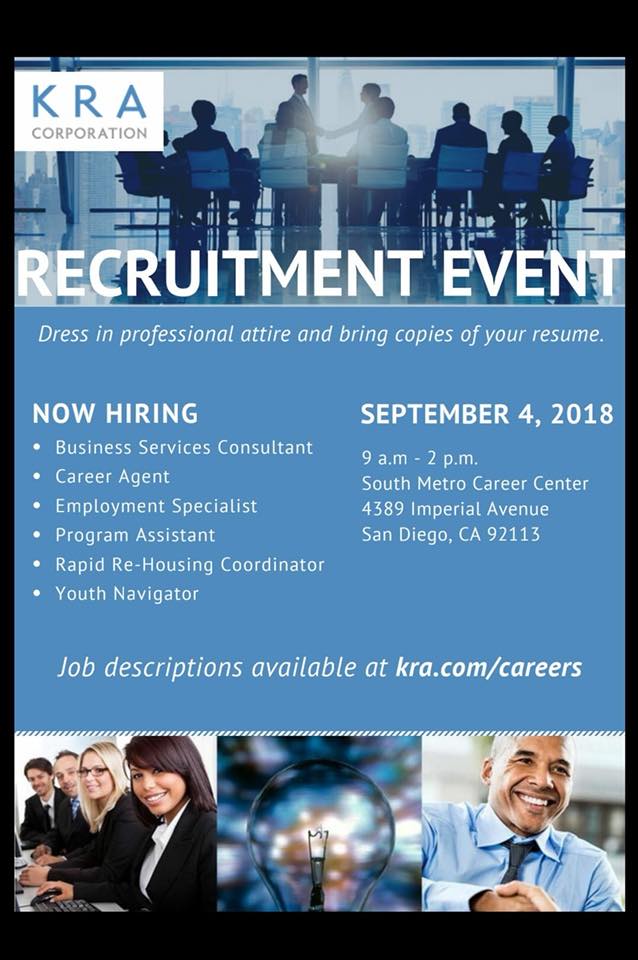 San Diego Career Centers are in need of filling several positions. Because they have many to fill and the unemployment rate is locally low, causing a smaller talent pool, they have had difficulty finding qualified individuals.
In efforts to meet individuals in person and save time, they will be holding a recruitment event for KRA San Diego positions next week, on Tuesday, September 4th at 9AM, here at the South Metro Career Center. They are hoping to fill as many positions as possible on that day.
They will be hosting in-person interviews that day, so bring your resumes and to dress professionally.